It's Our 7th Anniversary
Join for $1
It Will Be One Big Fitness Party
Sign Up Now for a Month-to-Month Membership
Learn More
Join For $1 By June 30th
It's our 7th Anniversary and we are celebrating with our biggest June ever. Sign up for only $1 and join in on the fitness celebration. Plus, have fun working out in a fun, uplifting atmosphere. Sign up by June 30, 2019. First and last month due at time of enrollment.
Be Part of the #UNSTOPPABLE Fitness Celebration
It's one big fitness party all month here at Xperience Fitness, and we want you to join in on the fun. No matter what your fitness goals are, we have you covered. As our only mission is to provide our gym members with more ways to reach their fitness goals, more advice for a healthy lifestyle and more opportunities to feel unstoppable.
Learn More
130

k+ members can't be wrong…
---
Join Xperience Fitness & Become #XFUNSTOPPABLE
Fill out the form to join a fun fitness community.
We'll contact you to complete your application.
So Many Amenities To Crush Your Fitness Goals!
Let's us help you get on the path to success!
Group Exercise Classes – A Fun Fitness Party
Group exercise classes consist of many different formats to meet your fitness needs. Come work out in a fun, motivating and challenging environment. Plus, working out in a group setting helps keep you motivated and accountable to your workouts. Let's crush it at XF!
Q HIIT Group Training – Burn Up To 1500 Calories A Session
With custom music playlists, access to exclusive workout rooms and a "fitness nightclub" atmosphere, Q gives you something other fitness programs don't – a brand new kind of workout experience. You'll be challenged to push yourself harder than ever before all while having fun! That's not a bad way to reach your fitness goals.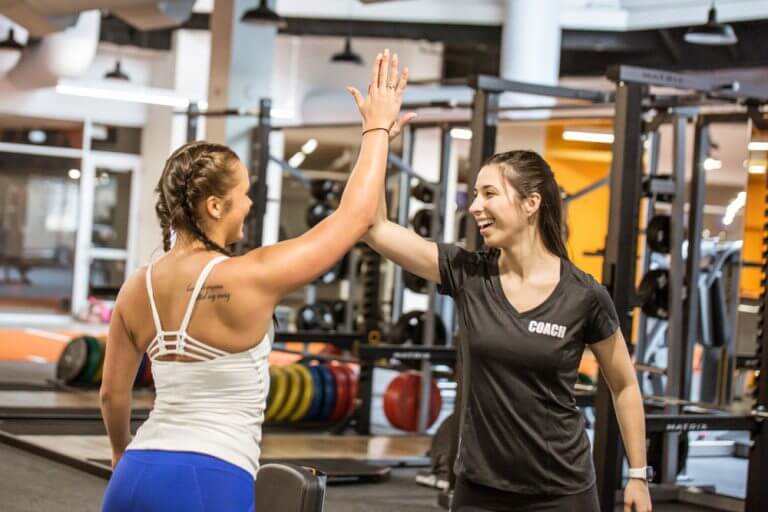 Private Personal Training – All Fitness Levels
Your complete solution for reaching your fitness goals, regardless of where you are starting. Whether you have never worked out a day in your life, it's been a few years since you have been to the gym, or you simply want to reach your goals faster, XF Prime can help. We understand changing your lifestyle and working out can be confusing and difficult, but we are here to tell you, you can do it.
WHAT OUR MEMBERS ARE SAYING
Stories about dieting and working out are plagued by those wanting to lose weight, while many overlook the struggle of those trying to put on weight and muscle. Wil Frost struggled with his body image growing up. Frost had always been tall and skinny, but every time he tried to put on weight and muscle, it would not stick. However, since joining Xperience Fitness in August 2018, Frost has put on 40 pounds of muscle.
Like many mothers, Ashlee Stephens found herself gaining weight throughout her pregnancy. When she delivered her daughter in May 2017, she expected to make a full recovery, but six months after the birth, she had only lost just over 20 pounds of the 87 pounds she gained. Pregnancy is a beautiful thing, but it can do a number on a pregnant person's body. Before Stephens got pregnant, she weighed about 120 pounds. Over the course of 9 months, she grew to 204.6 pounds. Six months later, Stephens was still 184 pounds. When she plateaued at 184, Stephens knew she had to make some changes to her lifestyle.
Pictures are a great way of remembering important events and preserving priceless memories, but they can also be a harsh reminder of how your body has changed. When Jenny Arnoldi dropped her daughter off at camp three years ago, they naturally took photos to commemorate the moment. However, when she looked back at those pictures she could not believe the changes she saw in her body.
Melinda "QGranny" Grabowski started exercising regularly in 2018, just a few years after her 60th birthday. Grabowski suffers from rheumatoid arthritis, osteoarthritis, and fibromyalgia. These ailments, along with her weight, made it difficult for Grabowski to make the most of her time with her five grandchildren, which are her main inspiration for getting healthy. Since beginning her exercise journey, Grabowski has lost 35 pounds.
Miguel Acosta began his weight loss journey when he was just 16 living in New York City. He had always loved bodybuilding but felt too insecure to commit to it. Now, Acosta is 25, living in Wisconsin and just under three months out from his first National Physique Committee (NPC) show. In just 12 weeks, Acosta went from 206 pounds to 185 pounds and eight percent body fat.
While Maddie Carlos had always been active, opening a bakery four years ago and various life situations shifted her focus away from exercise towards food. Carlos was stuck in this rut for a few years, but she pulled out of it when she realized she no longer wanted to not feel confident in her clothes. Now, 10 months later, Carlos is down 32 pounds.
Still Deciding? Quick Reads To Crush Your Summer Fitness Goals
Your Guide to Getting Your Summer Six Pack
Achieving this seemingly elusive goal only the elite attain involves two steps: dropping your stomach fat and chiseling your abdomen muscles. Although this aspiration only involves a measly two steps, they require a substantial change in diet and exercise.
Burn Up To 1500 Calories In 45 Minutes
Q is a 45 minute, HITT (high-intensity interval training) inspired session. It offers total body training with the perfect cardio and resistance combination.
Join For $1 By June 30th
It's our 7th Anniversary and we are celebrating with our biggest June ever. Sign up for only $1 and join in on the fitness celebration. Plus, have fun working out in a fun, uplifting atmosphere. Sign up by June 30, 2019. First and last month due at time of enrollment.
Get More Information