4 Week Fitness Program to Stay in Shape this Holiday Season
Survive the holidays
This 4 week fitness program is designed to ensure you don't gain holiday weight, but maintain. It has 4 weeks of workouts, meal planning, 7 days holiday detox, and recipes, so you can stay in shape this holiday season. This year survive the holidays.
4 Week Fitness Program to Stay in Shape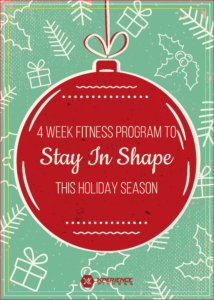 Download Your eBook Today!!